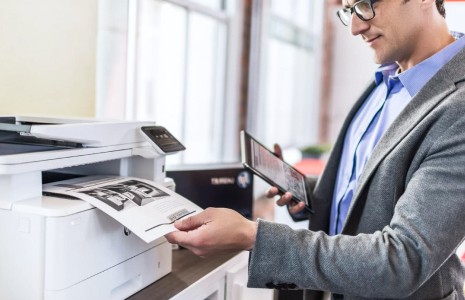 Introduction
Printing is now very easy to use. Anyone in an office, schools and works can access the printer easily. It helps people to do the daily tasks more efficiently and effectively. Using a printer or any kind of printer has its own fair policy use. Sometimes people opted not to know it as long as they use the printer beyond its limitations. Nevertheless, printers have also faced several problems like printing blank pages without knowing the reasons.
Meanwhile, in this article it will talk about the possible problems causing the blank pages to print specifically on a laser printer.
Possible Problems:
The Empty Cartridges and Ink Toner should be changed – Once you buy a printer, always check its cartridges and ink toner regularly. This can be depleted once you`ve never changed it from the time you bought it up until now. Make sure to change immediately upon seeing if there is damage over it.
Disconnection of the Cartridges – Sometimes if your cartridges are ready to use and full with ink, it is more important to allow your computer to check if the electrical contact is properly connected with the printer. One of the easiest ways in order for you to rectify it, is to do uninstalling or removing your cartridges and reinstall it again after 3 to 5 minutes. This is to ensure that all electrical circuits are being run and printed as normal.
Inserting Incorrect Paper Size – The printer will confuse if you purposely or accidentally inserted a wrong paper size while you are not changing the paper size in the setting. Do not allow the printing especially the paper size in a print preview if it is properly selected.
The Clogged Nozzles – This kind of problem is more likely to happen if you are using your printer quite infrequently. It enables clogging up its nozzles hardly if they happen. If your printer has its print head for the checking of the nozzles, then select it and let the machine clean itself. Through this, it removes any blockages and helps your ink to flow correctly one again.
Blank pages in the Document are found – If you are doing a multi page document using the other external party, it ensures that there can be blank pages included to break the operations. And if this happens, this can be impossible to delete the omitted document. You will find it irritating and a waste of time. However, there are Windows that have developed steps to ensure every installed printer ignores the blank pages and continues printing without worrying.
Examples:
Windows 10
macOS
Scanners
Hence, all of these kinds of windows have their own steps.
Go to the Settings and select the Devices and Printers, and Scanners then select your printer
Go to click Manage and Printing Preferences.
Skip Blank Pages
Click OK to save the settings and changes.
Final Words
From the above-mentioned problems, users can now easily identify the kind of causing problems that a printer is being faced with. Upon relying on the alternative solution through following the guides step by step, your printer can avoid printing blank pages. However, if it gives you confusion, visit the nearest technician that can help you to resolve it. Do not do and remove anything in the printer especially in the ink levels to fix it very well. And after that, if you left no choice without properly making good of it, that's the time to change your printer into new ones.