Securing repeat business is a valuable achievement for any supplier as it demonstrates that their service is consistently meeting the needs of the customer. Trust is a crucial element in building a strong connection between supplier and customer, and when established, this is what makes customers keep coming back.
Clear Choice Technical Services have established these connections for all of our customers. Proof of that is they keep coming back to us -and that is trust. As a local copier provider in Washington, we prioritize building trust with both our existing clients and new inquiring customers. When evaluating your current copier supplier, it's important to consider the following factors:
1. Did the supplier fulfil your specific requests?
This is an indication of their attentiveness to your needs and willingness to deliver what you asked for, which builds trust in their capabilities.
2. Did the supplier live up to their promises?
If they delivered everything that was outlined in the quote, proposal, or offer on time, within budget, and professionally, it demonstrates their honesty, integrity, and accountability, building trust in their abilities.
3. Did the supplier maintain consistent and clear communication throughout the process?
Clarity and regular updates can help eliminate uncertainty and ambiguity, which is important in ensuring your satisfaction. A supplier that is transparent and understands your needs is one that you can trust.
If you have any doubts about your current supplier, consider turning to Clear Choice Technical Services. We provide cost-effective options for copier leasing, technical support, and printer service in Washington. Whether you are a startup, small business, or corporation, we are the premier supplier of copiers and printers in the area.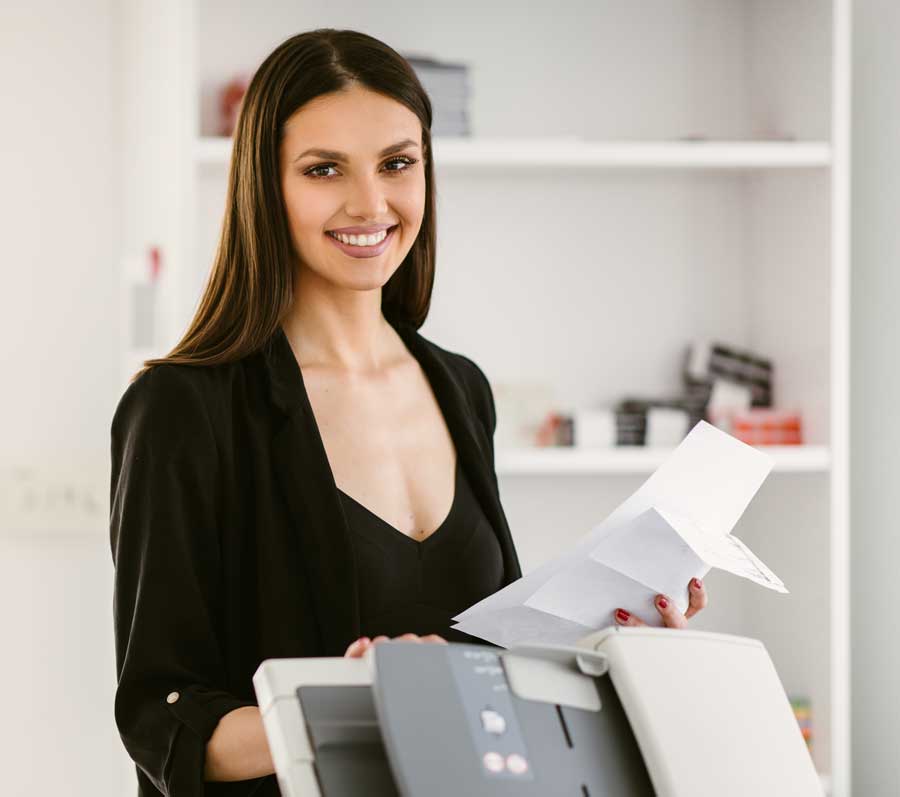 Why Choose Clear Choice Technical Services in Washington?
We have been in the industry for nearly 20 years and have established a strong presence with 60 service locations across the US and a team of 6,000 technicians. Our team is available 24/7 for on-site repairs and maintenance, ensuring that you receive prompt service.
Professional Technicians and Crews
One concern of technicians conducting repair is the inability to complete the work which requires more time in finishing the job. Your business won't wait and we understand how valuable time is for you.
Clear Choice Technical Services ensures that only licensed and highly skilled technicians handle your equipment, eliminating concerns about unqualified individuals working on your machines. Trusting in the capabilities of our professionals gives you peace of mind.
It's About Time to Turn to a Trusted Copier Provider
Clear Choice Technical Services understand the importance of trust. That is why we ensure to establish connections with all of our customers. If you are looking for copier leases and solutions in Washington, Clear Choice Technical Services is your go-to. Call (360) 234-3280.
If you plan to get copiers for your office in Washington, you can opt to buy copiers or lease copiers in Washington. We can give you the option to get the copier that you want.  You can contact our local copier leasing services department in your location.
If your Location is around Washington, you may call us at (360) 234-3280, and our personnel for copier leasing in Stockton will assist you.   If you are also looking for copier repair services in Washington you may contact our copier repair personnel at the same number.