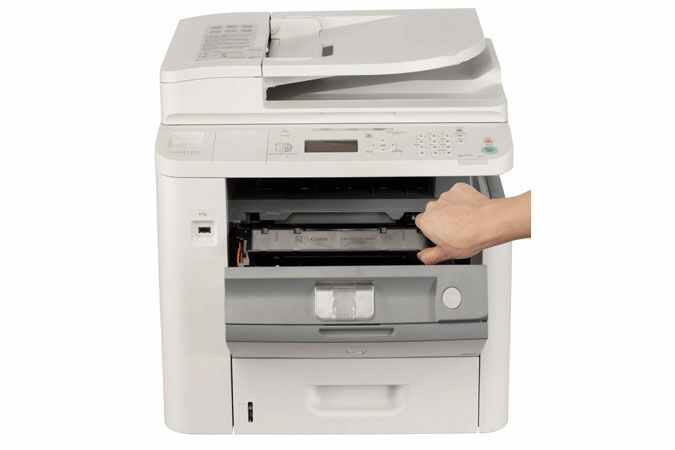 No matter what the size, every business has a high printing demand. But, not all business owners can purchase a good-quality printer considering its high price. But, worry no more because there is a budget-friendly monochrome printer that can handle high printing demands without showing any signs of malfunctioning.
The focus of this post is all about the Canon Image CLASS D1320 review. Potential buyers will have a good idea of whether this printing device is suitable for their printing needs. So, without further ado, keep on reading.
This Canon Image CLASS D1320 is designed to scan, copy, and print documents. The only drawback users will notice about this device is that it cannot fax. The good thing about this printing machine is that it can scan and print documents through a USB key.
Canon Image CLASS D1320 Print Speed Review
Canon is known for setting single-sided printing as its default. But with the case of D1320 has a double-sided or duplexing printing default. In using its double-sided printing feature, users can print around 10 pages per minute. This is quite fast compared to other affordable printing machines. But unlike the more modern printing devices, 10 ppm is quite slower but can manage handling loads of printing tasks.
Canon Image CLASS D1320 Output Quality Review
Canon Image CLASS D1320 has the same output quality as Canon D1370 and D1350. It has an excellent text quality for monochrome lasers. Thus, it is highly recommended for standard business printing purposes. But because of its sub-par text quality, it is not very ideal to use for printing documents with small fonts.
Aside from that, it also has a standard photo quality in a monochrome laser printer. It can print images from web pages or business files. Unfortunately, it does not create a smooth printing surface as dotted patterns were visible to some of its photo prints.
Why Use Canon Image CLASS D1320?
There are lots of things business owners will benefit from using Canon D1320. Aside from its affordability and versatility, the following are the reasons that would encourage anyone to invest in this monochrome laser printer.
User-Friendly
Unlike other printers available in the market, this Canon Image CLASS D1320 has a user-friendly interface. Anyone can use it easily and conveniently. The manufacturer also includes detailed and well-written instructions in the package. This will help new users better understand how to print documents using D1320.
Duplex Versatility
One of the things every business owner will like about D1320 is its duplex versatility. This means that it can perform dual-sized printing, scanning, and copying documents. Thus, it will use lesser paper while cutting down the overall ink cost.
Efficient
The Canon Image CLASS D1320 is also known for being energy efficient. Thus, it is popular among business owners with high printing demands. It comes with a power saver mode, which can use at least 2.3 wattages of electricity for a whole day of printing.
Password Protected
Another thing that made D1320 better than other monochrome laser printers is its security features. Users can set up a password to control and track device usage. Aside from that, it also works by protecting the sensitive information of the business against hackers.
Can Handle A Variety Of Paper Sizes
Canon Image CLASS D1320 stands out among the rest because of its universal tray size. This means that it can handle any paper size without causing paper jamming. In addition, its multipurpose tray can handle more than 500 pieces of paper. Thus, you don't need to constantly load it with paper, especially if you need to print multiple documents.
Canon Image CLASS D1320: Is It Worth It?
To conclude, the Canon Image CLASS D1320 is a worthy investment for starting and small businesses. This is budget-friendly and equipped with a good set of features. Aside from that, this is also ideal for businesses that have high printing demands.
To anyone who plans to get a high-end printer, copier, or plotter, we can help you! Here at COMPANY, we provide a wide range of printer models that are open for purchase and lease.
If you are in Washington and you are looking for a Copier for your business, you may contact Clear Choice Technical Services in Washington . You can ask about Copier Leasing Services in Washington , Copier rental services in Washington , and Copier Repair Services in Washington .