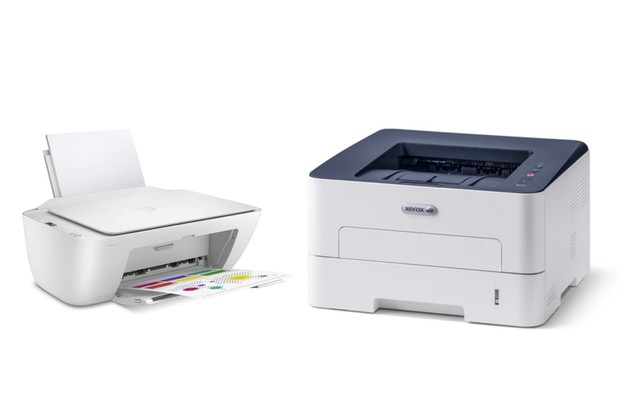 The dream of having a paperless society is kept at bay with multifunction printers boosting every kind of business. Indeed, printing is still the trend. From work memos to marketing brochures, printers for sale are still in demand. The market is now flooded with a variety of models in different sizes and features and there is always something even for the most modest budget. The prices, however, may increase depending on the number of features it offers.
If you are in Washington and you are looking for a Copier for your business, you may contact Clear Choice Technical Services in Washington. You can ask about Copier Leasing Services in Washington, Copier rental services in Washington.
If you are looking for a printer, it would be best to know about the different types as well as the varying features available. Let this be a guide to direct you to the right machine suitable for your needs and budget.
Do you need a laser or an inkjet printer?
Although most people think they are the same, laser and inkjet are two different types of printers. For years, this question has been the first one to pop when looking for a printer.
Laser printers cost more compared to inkjet, especially if you are in need of a printer in color. For a low coost, you can already get a good color inkjet printer, but this is not the case with laser printers because it would be a challenge to find one that costs less.
The laser printers, once warmed-up are reliable for high-volume printing tasks. However, photo printing is not its best feature. Photographers and those who are in the same field of business will not find this suitable for their prints. It can perform well on document printing though.
If you are not into printing photos, you can choose from among models of laser printers or better yet check on the new LED printers. They work in a similar way with the LED taking the role of laser instead.
With inkjet printers, on the other hand, they can guarantee impressive photo print quality. You can avail of a color model without hurting your pocket. In fact, there are affordable models that can produce decent photo prints. If you only need a printer convenient at home, then look for an inkjet printer.
Also, it is important to choose your paper carefully regardless of the type of printer you decide to use. Remember, paper impacts the overall quality of your print. A very thick paper stock may not be good for personal printing tasks, but as the thin kind may not also bring a good output. Even a state-of-the-art printer requires good quality paper. Photo papers are best suited for photo or image printing. Printer manufacturers include a guide on the package to help out users with getting the right paper for each printing job.
You should also know that there are companies offering printer ink subscriptions. You can check out this option because it provides a great deal to save on printing costs, especially if you are frequently printing. Subscription services offer lower rates for ink replacements. The latest models for printers for sale include those which utilize paper-width print heads. If you still do not know, these machines could match the demands for high printing at the best quality. Consider your options well and get a machine that perfectly fits your budget and needs.