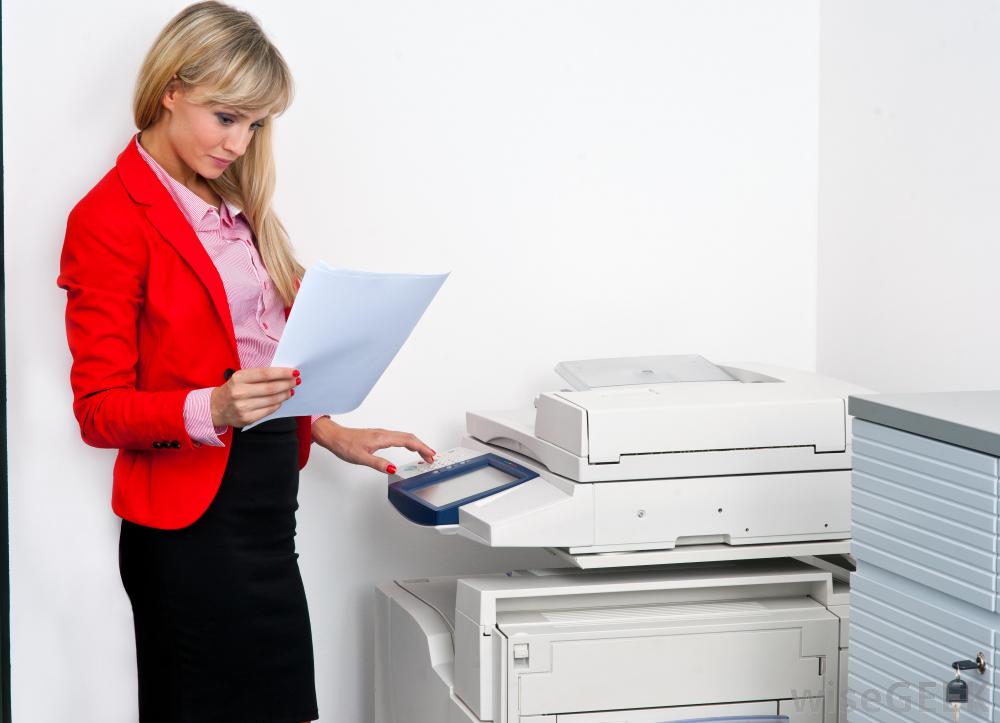 You are going to determine what this copier/printer agreement means and what are things included in this agreement and what you should expect from this contract. When you hear the words " copier/printer agreement," what comes to your mind? What are your ideas? Maybe you know some. To deepen your ideas and thoughts and to answer questions from your mind, let us explore what does this kind of contract really means and what for?
COPIER/PRINTER AGREEMENT
It is the "coverage of the acquired" printer/copier machine. This looks like an "insurance" of any vehicle or equipments. It is not just the typical insurance but more of that. There are other offers which makes it better. It covers many service like emergency repairs, supports, or maintenance of any parts of the copier/printer. So if ever you're machine or equipment breaks down, there you can call someone or a team to assist and repair it anytime even for free related to the upon signing of agreement. So by this, you will not be needing to buy or spend another money to any other printer/copier.
THIS AGREEMENT COVERS/INCLUDES:
It is not new that in every negotiation, there will be these "agreements." It is an oral agreement but mostly written agreement where both parties sign a signature. In terms of printer/copier machines, most of the agreements include the following.
1. Support or training that will be rendered by the seller/ manager's team to the buyer/s or customer/s. This allows the person to have the proper knowledge in handling the machine and how it can be repaired, and how to locate the issue within the machine. Thus, the company team must provide relevant talks to keep the person knowledgeable about the detailed information, clarity, assurance that the machine will be effectively used, and others that are relevant to know.
2. Replacement of any part such as the ink, toner, the cartridge, drum, and others. Both parties will decide how many or only how much to replace so that they will not suffer so much.
3. The warranty- In the agreement, due date or expiration date for the return or for the replacement are limited only. It can be a week, month, or 1 year (the maximum date). So if found damages at any part of the machine or if it is not properly working, then better call the company and return it if necessary. The company will accept it if returned within the warranty period. Meaning, if out of the date, the demand will be void or invalid. This is not only good for the tangible parts but also applicable for the service to deliver. There is only a maximum date for this one.
This type of agreement benefits the one who trusts the company but it is also advantageous to the company in several ways. So what are those advantages?
ADVANTAGES FOR CUSTOMERS:
1. They can focus on another thing without worrying about the machine because a team will be there to give support, training, and others.
2. Less cost- They do not have to buy any part or a new machine because that company whom you acquired will give you benefits like replacements and warranties. You can put the money in other things that you need too.
ADVANTAGES FOR COMPANY:
1. Will gain trust from the customer. This will determine how trustworthy and effective the company is. Agreement makes a customer feel reliable, and will give satisfaction. Agreement makes sense.
2. Someone can refer the company to another. If the company gives satisfaction to a customer because of their service and product, then it will refer him or her to the company and may get more and more customers.
3. Can fix issues. It may assure the company that no negative remarks the customer will give due to the existing agreement. If there are problems, then it can resolve problems through the help of negotiations.
Furthermore, copier/printer agreement is a good strategy that benefits both the company and the customers. This solves many issues. It gains trust from the customer and leaves a good remark for the public.
Agree, Work, Serve responsibly the people.
If you are in Washington and you are looking for a Copier for your business, you may contact Clear Choice Technical Services in Washington . You can ask about Copier Leasing Services in Washington , Copier rental services in Washington , and Copier Repair Services in Washington .
Take time to read the definition of printer/copier machine agreement and how good it is.